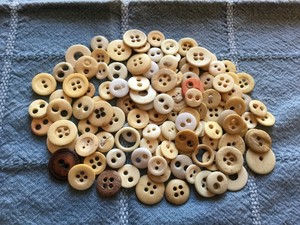 I opened the door without knocking;
sewing buttons on your own shirt.
You sat on the bed with a small woven basket full of colorful spools
and worked the needle back and forth through the tiny holes like a Mighty Tailor.
I keenly stared at your shoulders, chest, belly with a small line of hair growing up your middle; you, as brown as a coconut, a scar running from your clavicle downwards aiming at your heart… like an arrow, pointing out to me the vital part of your anatomy.
The shirt was yellow, laid across your knees, and the buttons were bone, ancient, stolen from other garments over the decades.
I'll never forget the contrast of yellow cotton on brown flesh; your indifference to my presence and my awareness of yours; the throbbing in my veins.
If I told you I loved you, I would lose you completely. I needed to keep you, just as you were. How could I have known that then?